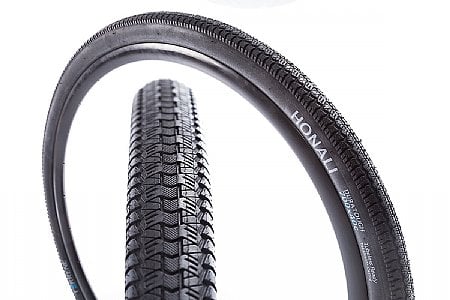 1 of 1 customers found this review helpful.
Impressive from the first ride
First, an observation - the tires delivered to me did not have the reflective band shown in the product listing. You may want to inquire if that is important to you. I just added reflective tape hits to my rims, so this wasn't a big deal.
The Honali has been reviewed by a couple of people I follow, including torture of the 50mm version on the Dirty Kanza. My first real ride included pavement, dirt, compact gravel and really nasty 3-inch ballast rock with flinty sharpness. The tires emerged unscathed and I am really impressed with the low rolling resistance.
I did need an air compressor to seat these for tubeless, but so far they are holding air very well.
Thank you for your feedback.