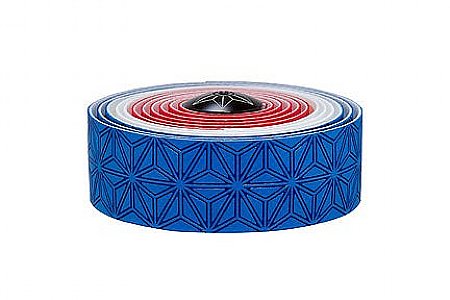 Competitive Racer
Minneapolis, MN
3 of 3 customers found this review helpful.
Definitely adds flair
I bought the purple-green tape and have put it through 6 months of daily abuse. The green has some black marks from my hands that I have to scrub off every couple weeks but the purple still looks pretty new - definitely not true for the purple Lizard Skins DSP tape this replaced. This is pretty thick and foamy so it took a long time for me to get it wrapped without any creases or uneven spots, so it lost a star there. Grip, durability, and comfort are all great. Not sure what to say - it looks really cool and performs great. Oh, and the finishing strips that come with it are super stretchy and amazing.
Thank you for your feedback.
2 of 2 customers found this review helpful.
Comfy & grippy
My cx bike is purple with green and silver accents so the purple and green tape was perfect for me. It took a while to wrap since its easy to introduce wrinkles but was great after that. This is my new favorite tape so hopefully BTD can keep stocking it. After 8,000 miles the purple still looked pretty good but the green was discolored near the shifters. Heres my scoring ease of install - 2 out of 5, comfort - 5 out of 5, grip - 4 out of 5, style - 5 out of 5.
Thank you for your feedback.