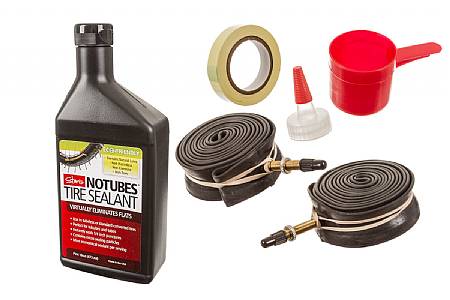 Cycling Enthusiast
Waukesha WI
1 of 1 customers found this review helpful.
best stuff on the market!
This stuff really works great! I have it in my road bike and i'm ordering it for my mountain bike.
I have never had a flat on my road bike since I put Stan's No Tubes in the tires and it's been 4 years!
I've had my mountain bike for 3 months and got a flat a week ago on not so tough a ride... time for NO TUBES!
Thank you for your feedback.