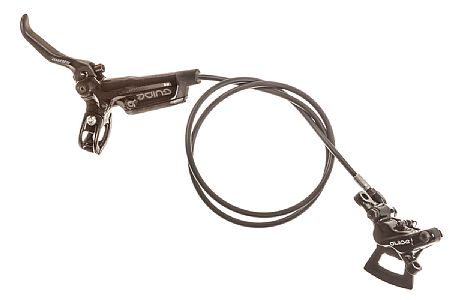 2 of 2 customers found this review helpful.
Plunger Sticks - Warranty Issue
When it works, it works great. Unfortunately there is a well documented quality issue (search 'SRAM RS Sticking') with the plastic plunger that swells when the temperatures get high, and possibly made worse after exposure to the brake fluid, that then makes the brake stuck. SRAM-Avid has redesigned the plunger, and supposedly will replace under warranty (waiting to see if BikeTiresDirect can assist with that). There are, however, reports that even the new design RSC model has the same issue. SRAM would do well to document this issue and provide guidance to their customers as to what part needs to be replaced as well as covering costs for parts and labor to fix. IMHO this should be a recall.
My commuter is now grounded for the duration... -(
Thank you for your feedback.