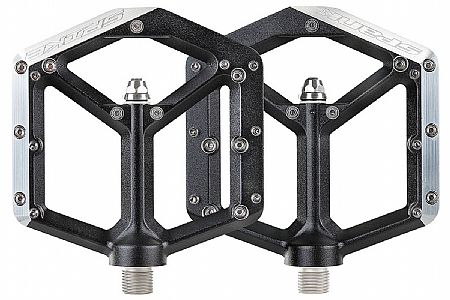 Review for Spank Industries 2014 Spike Flat Pedal
Competitive Racer
Boise, ID
2 of 2 customers found this review helpful.
Quality product with good simple design
I wanted to switch over to platforms on my trail bike and these seemed like a tried and true favorite of many riders. The quality and finish are excellent and the durability seems good so far. I put in most of the traction screws and the grip is good while still being about to adjust your footing a bit. I'm sure there are many good pedals our there, but these seem to check all my boxes. I may also try them on my snow bike as they seem to be quite open and adept at shedding snow and ice.
Thank you for your feedback.