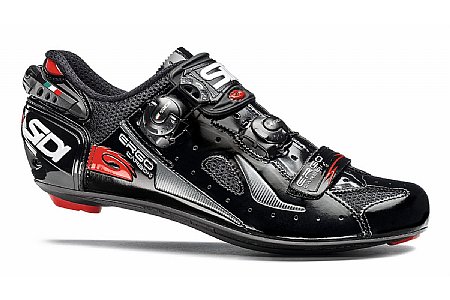 0 of 2 customers found this review helpful.
I bought a pair of these a year ago in black and then bought another pair this year in white if that tells you anything.
These are my favorite road shoes in 25 years of riding. Durable and the closing mechanism allows for precise fitment.
Thank you for your feedback.
Cycling Enthusiast
alabama
1 of 1 customers found this review helpful.
No complaints
It's a fine shoe. Stiff in the sole, and the closures secure your feet nicely into the shoe. For me, quite comfortable. The only complaint, and this is more cosmetic than anything else, is that the techno dial adjusters are all black and a bit hard to open in order to tighten. On the old ERGOs they were red with a bigger opening tab so you easily glance down and adjust on the fly. These take a bit of fumbling around to adjust while you are riding. The ERGOs are good shoes, and I like them a lot, but if you can swing it, the WireWire Vents are better and even more comfortable (they feel like they were built around your foot and incredibly adjustable).
Thank you for your feedback.