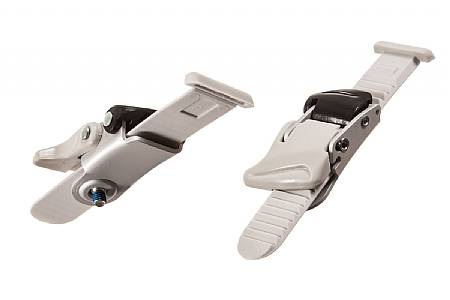 Competitive Racer
Portland, OR
Cycling Enthusiast
Columbia, S.C.
Exact match for the originals.
One of our dogs decided that the strap on my cycling shoe tasted good and proceeded to chew on it. Thankfully the damage was limited to the strap only so this replacement part took care of the problem. I now have an extra strap and a couple of buckles just in case. Looks and works just like the original so it is a perfect replacement.
Thank you for your feedback.
Competitive Racer
Seattle, WA
Cycling Enthusiast
Alum Rock Park, San Jose
Works like original equipment.
I have some fairly old Shimano MTB shoes. it was easy to replace the broken ones with these. a small screw drive is all that is needed. the one star less than 5 is because i think $ is a little pricey and i would prefer $10.
Thank you for your feedback.