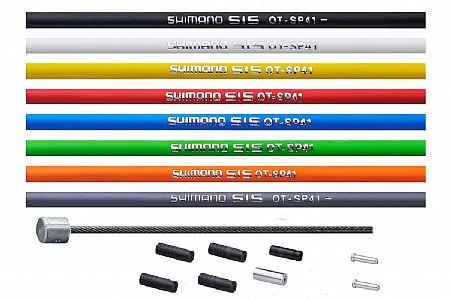 Cycling Enthusiast
Vancouver Wash.
2 of 2 customers found this review helpful.
Excellent brand slick coated cables.Positive feel,last longer.Great performance minded cables.Slick..
Like these cables for that dream bike and want optimum shifting feel.Lasts couple years or more.Great performance packet of shift cables.No moisture can rust em,weakin the function.Housing is top drawer.
Thank you for your feedback.