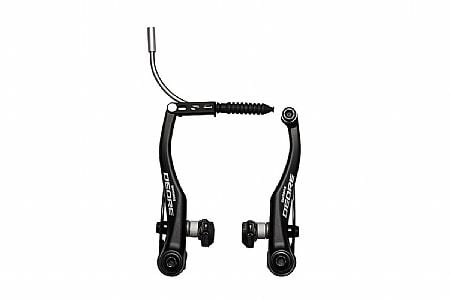 Daily Commuter
Ellensburg WA
1 of 1 customers found this review helpful.
Great product ... for what they are!
If you are using V brakes today you are either servicing an older bike or a very inexpensive bike-disc brakes are clearly the standard and for good reason. I put these brakes on my 2006 Specialized TriCross commuter replacing the original cantilevers that just weren't stopping me like I wanted. In short these brakes work great, almost as good as discs...not quite but still very good stopping power at a fraction of the cost of my alternatives.
Thank you for your feedback.