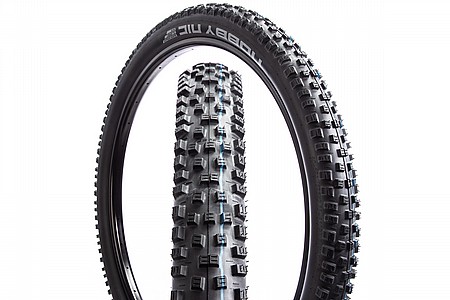 Competitive Racer
New York
1 of 1 customers found this review helpful.
Very good tire for all around riding
I use this tire in the north east, N.Y.. We have wet roots, rocks and dry ground with fast trails and down hill that make you hold on your bars tight,
This Schwalbe Nobby Nic ADDIX 27.5 Plus MTB Tire (HS 463) did it all.
I say to my self maybe there a better tire out there for my style of riding, but when of spending another $100 on a set tire for a maybe it's not worth it.
If it's not broke don't fix it.
Thank you for your feedback.