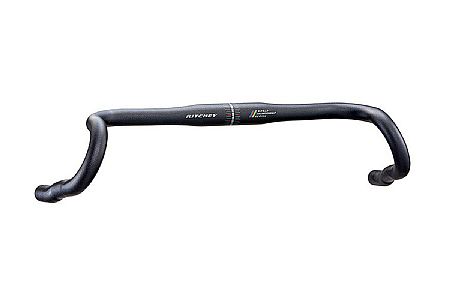 Drops too wide
I bought this bar for my gravel bike so I could have more control on single track. It did offer more control going downhill on dirt however I didnt like riding on the road in the drops. Also the drop didnt get me any lower for aerodynamics . I also didnt like the ergonomic future of the bar because it forced you to put your hand in one place . I ended up getting a salsa cowbell instead . I like the cowbell on the road more than the Ritchey. Both offered greater stability going downhill on the dirt, but the salsa seems like a better cross between road and gravel .
Thank you for your feedback.
Daily Commuter
Hillsboro, OR
2 of 7 customers found this review helpful.
Nice but not for me
I put this bar on my Niner RLT. Switched out from a Salsa Cowbell. After only 2 rides I went back to the cowbell bars. These bars a nice and light, but just not for me. I even reduced the stem from a 90mm to an 80mm and added some rise, the fit just wasn't right. If they work for your setup they would be nice bars, just not the bars for me.
Thank you for your feedback.