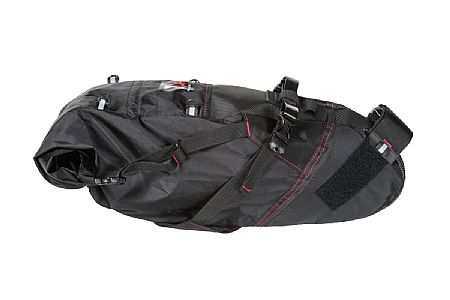 Cycling Enthusiast
Berkeley, CA
4 of 4 customers found this review helpful.
Fantastic bag that fits a lot more than expected!
I used this for a 100 mile point-to-point ride on my road bike where I needed clothes and sundries at the other end. I packed 5 t-shirts, 1 pair jeans, 1 nano-puff Patagonia jacket, 1 pair shorts, 4 underwear, 4 socks, 2 tubes, multitool, and a small tire pump (w gage). I used a front pack to carry the sneakers, wallet, food, and chargers. This was on a carbon bike but I swapped out the carbon saddle and post for metal for this trip. This bag is incredible and perfect for creditcard touring on a road bike. I noticed the weight but no sway and the bike handled very well. Averaged over 17mph for 110miles w 7k feet of elevation.
Thank you for your feedback.