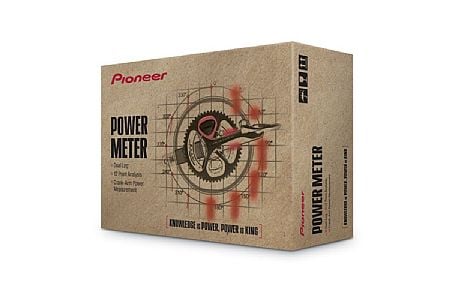 Cycling Enthusiast
SFO Bay Area
Influences the way I pedal.
It was easy to take my new crankset and box it up and ship it to Pioneer using USPS Priority insured, to receive the retrofitted power meters in about 1 week turn around. The techs in SoCal retrofitted two of these for me to go onto two Bianchi Infinito CV Disc bikes running Shimano Ultegra 175mm, 3450t cranksets, and Chris King PF30 BB's.
The Pioneer Power Meter Kit is especially useable when the little display is included with the Power Meter, which can wirelessly feed stats into 'Cycloshpere' on my 802.11 WiFi wireless network at home, and on my IoS apple Iphone. I can see the power results and ride distance along with other useable stats. I can look at instantaneous (albeit with slight delay) from the little display mounted on the handlebars, daily, monthly, yearly, statistical results reflecting my leftright leg power gains when riding with these Pioneer meters.
No worries, though, if I don't have the little display charged up, as the wireless ANT outputs for both power and cadence from the Pioneer strain gauges also are seen by the Garmin Fenix 5X watch (and probably other wireless ANT compatible devices which I haven't tested). I already use the 5X watch for heart rate and mapping and to get other calculations supplied from Garmin so also take a feed from the gauges.
Overall highly recommended.
Thank you for your feedback.
2 bikes, 2 Pioneer power meters
I have been extremely happy with my Pioneer power meter. I bought a new trainingnon-racing bike last summer, expecting to not worry about power etc. while I used it. However, once youre hooked on data its irresistible. Retrofit an Ultegra crank and it worked perfectly.
Thank you for your feedback.