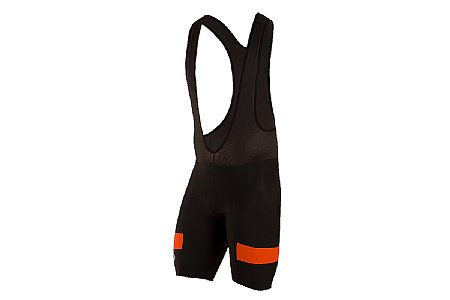 Cycling Enthusiast
Roanoke, VA
Solid comfortable product
I've been a shorts wearer in the past but wanted to try some bibs. I quite like these and they fit me well. They have been comfortable for rides of about 2-3 hours. The chamois could be better, but it's an overall solid product for the price.
Thank you for your feedback.
Cycling Enthusiast
Philadelphia
Great fit and comfort!
Being on the larger side of cyclists (6 2 200lbs). Sometimes its hard to find cycling apparel that looks good and fits well. Pearl Izumi products have always fit me well and these bib shorts were no exception. Ive only used their gloves and jerseys in the past but my experience with this bib has been great. Chamois is where it should be and the grip around my thighs are fantastic!
Thank you for your feedback.
Cycling Enthusiast
Las Vegas NV
Cycling Enthusiast
Ottawa Canada
Fit like a glove very comfortable on 70 kilometre rides great price would buy again.
Great price compared to prices in Canada.They wash well dont put in dryer. The fit was much better than I thought it would be. Also very comfortable on long bike rides. Would definitely buy again.
Thank you for your feedback.
Quest Splice Bib shorts give you great comfort at a great price.
I love these bibs, they are comfortable due to a great fit. They make long days in the saddle more enjoyable.
Pearl Izumi is my favorite brand as I find their products to be high quality and good looking.
Bike Tires Direct is my go to store for all things bicycling. The best prices on everything I want & need. I also like the rewards program as I use it as an added discount on check out.
Thank you for your feedback.
Cycling Enthusiast
Philadelphia, PA
Worked well for 10 mile commute but not so well over 97 mile
I had been using this for commuting tofrom work with jerseys matching the manic yellow color slice without problem. However on a wet & windy long ride event I found that, maybe 3 hours in, the level of support provided was less than necessary. I had to adjust my riding position fairly often to return the chamois pad to the correct position.
Thank you for your feedback.