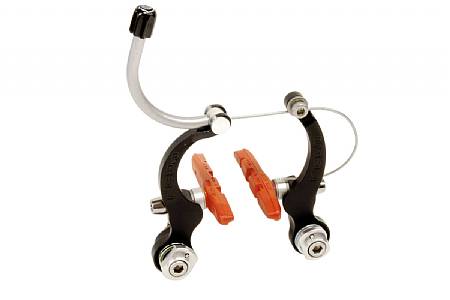 Competitive Racer
placerville, CA
I doubt there is a better brake.
I used these brakes to upgrade the brakes on my cx bike. Easy to install and they just work well. Excellent stopping power and modulation. I especially like the ease of disconnecting the cable for easy wheel changes and the spring tensioner on the brake arms.
Thank you for your feedback.
Cycling Enthusiast
Portland
Cycling Enthusiast
Petaluma, CA
1 of 2 customers found this review helpful.
Outstanding control and breaking power
I jsut installed a pair of the MiniMotos on my Santana road tandem and they are a fantastic upgrade over the standard equipped Avid Linear V Brakes. Incrediblty easy to install and adjust. In addition, they look aswome.
Thank you for your feedback.