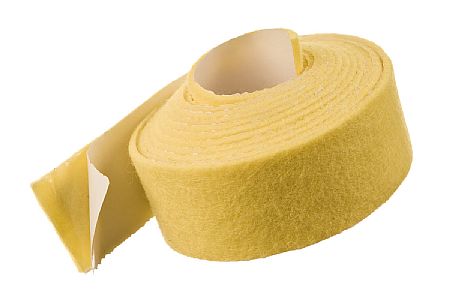 10 of 10 customers found this review helpful.
worked for a while
They appear to have worked great for a while.I live in new mexico and deal with goatheads. They have helped greatly with that problem. The issue is that the liner appears to have dryrotted in the tire. It has a zig zag crack down the middle which after being compressed for a long time has a sharp and hard edge. This appears to have begun causing flats. The tubes cannot hold up to the sharp edge of the rotted liner.
They worked great for a while but a little pricey and if the ruin a good tire, can't remove the liner after it rots, they are not worth the money.
Thank you for your feedback.
Cycling Enthusiast
Lowell MA
6 of 6 customers found this review helpful.
Didn't work for me
I have been having considerable amount of flats this year. I put one in each tire. Rode 10 miles before I got my first flat. Inspection of tire and a glass char was the culprit. I dug it out of the tire and it wasn't very sharp. My evaluation is that these liners didn't provide the minimum of protection. For me a waste of money.
BikeTiresDirect.com Comments
Hi George,
Thanks for your review! I am sorry to hear the tire liner failed. Please let us know if you have any questions about the liner or if there is anything we can do to fix the situation. Be sure to get in touch with our customer service department at [email protected]!
Thanks, Anna
Thank you for your feedback.
Cycling Enthusiast
East TN
Casual Cyclist
Antioch, CA
2 of 5 customers found this review helpful.
Gotta Have it.
I bought this product for my back tire because I kept getting a flat but did not get for my front tire until now. I also got new tires that have some Kevlar protection but wanted to make sure by getting the liner for the front as well. I feel more confident that I will reduce the amount of inner tubes I need to purchase for my bike. Have not gotten for my mountain bike but will be considering as a future purchase.
Thank you for your feedback.
5 of 11 customers found this review helpful.
Jury is out....
I'm got a pair of these and am going to give them a try. However I can tell you that if (out of the tire), you stick them with a nail or the point of a knife, it goes right through. The knife will only stick a little way through but plenty to puncture a tube. A pin won't even slow down as it passes through. By comparison I also got some slime liners and puncturing those suckers is brutal. The plastic will deform arount the point of a nail but not let it through. I am not going to use those, however, as there are just too many comments about the liner itself cutting the tube to ignore. The above does not inspire confidence but I will put them to the test. After riding these for a while I will repost.
Thank you for your feedback.
Competitive Racer
New Jersey
4 of 4 customers found this review helpful.
2300 miles and still rolling
I too was looking for a impenetrable solution for my tires. I read about this product and was not disappointed. I trained with the liners all this winter with some serious damage to the rubber. But most importantly no flats.
now if that was not enough... i also rolled in the Paris roubax challenge and tour of Flanders sportif. 19 sections of cobbles was not and issue.
I and still rolling strong and its mid june.
This is now a mandatory addition to my build.
Thank you for your feedback.
Competitive Racer
New Mexico
9 of 9 customers found this review helpful.
The best combination of flat protection and light weight I've found.
I use the Panaracer tire liners in all my training tires. They add very little weight, and they don't stiffen the flex of high performance tires. In New Mexico it's critical to have protection from the ever-present goatheads. These liners will not deflect every thorn, but they prevent most flats while retaining the handling characteristics of high performance tires.
Thank you for your feedback.
Casual Cyclist
San Jose, CA
3 of 4 customers found this review helpful.
Great price. Great purchase.
I could not understand why I kept on getting flats. Ride after ride, tube after tube, patch after patch. Until I got ahold of this precious lil' wonder. Haven't had a flat since!
Thank you for your feedback.
Cycling Enthusiast
California
Cycling Enthusiast
Palm Desert, CA USA
10 of 12 customers found this review helpful.
Invisible Armor
They weigh almost nothing but they ended all flats cold, on my Vittoria Open Corsa Evo CX tires. Combined with Latex tubes, you'll never notice they are even inside your tire...the rolling resistance and smoothness is not compromised one bit. I had a small finishing nail puncture the tire - but make a u-turn out the same side! Now, that's bulletproof...
Thank you for your feedback.
Cycling Enthusiast
Portland, OR
18 of 18 customers found this review helpful.
Looks like felt and feels like felt, but hell if I could poke a hole in it!
I hate changing flats while on a ride, so I try to make my tires as bullet proof as possible. For my new bike, I bought Vredestein fortezza TriComps tires and lined them with the Flat Away kevlar liners. Before I placed the liners in the tires I tried to poke a hole in one with a sharp knife, I could not get the tip of the knife trough the liner. For only an extra 25 grams per liner, I can't think of a better liner to use. No flats yet. TriComps and these liner may not be quite as bullet proof as Armadillo Tires, but they are close as roll a lot faster!
Thank you for your feedback.
Cycling Enthusiast
Southern Oregon
Nice and light and gives added protection.
Have put on 1200 miles since I put these in my tires. They are very light and not too difficult to install. I have had 2 flats in all of those miles. Both times a thorn managed to work its way through. Since I have had these I have spent more time riding and less time fixing flats on the side of the road. I would recommend these to anyone who wants to have less flats.
Thank you for your feedback.
by
EastCoasterInNewMexico
Cycling Enthusiast
NM
1 of 2 customers found this review helpful.
Quote from insert Sharp objects...may pass through this tape
Wish i would've seen that quote before spending $25 on two of these for a road bike used for commuting. Since moving to New Mexico the local goatheads &40extremely tough, spiky, seed pods of a weed&41 are the bane of my cycling existence. I put Slime's plastic inserts in my mtn bike tires. Since they have no adhesive, they're a little tricky keeping in place while installing a tube. Slime's are hard plastic, but a goathead managed to find the outer edge and bypass the liner straight to the tube. I like the idea that this product has an adhesive binding, making installation easier. The tape is felt-like, so i can see how a sharp object can pass through it. As a test i took a goathead out of a shoe and it slides right through the felt with very little resistance. My hope is that the extra thickness will at least help reduce the frequency of flats. We'll see.
I'm installing today, i'll try to remember to report my experience later on.
&40About my rating it's too early to tell, so i'm going middle-of-the-road for now. I just wanted others to see the sharp objects warning before buying. I'm trying to stop thorns, not blunt-headed bullets!&41
Thank you for your feedback.