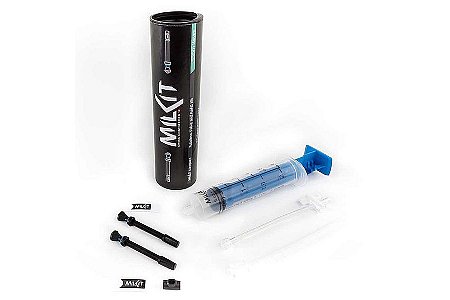 Cycling Enthusiast
Chicago
3 of 3 customers found this review helpful.
Works great - IF you follow instructions
For my first foray into the tubeless world I was looking for any advantage I could get. The Milkit system looked almost fool-proof. I watched instructional videos of successes and failures and re-read the instructions. WIth the Milkit valve, I was able to get my tubeless tire seated with a regular floor pump. It held 50 PSI with no sealant and no valve core. I then deflated the tire to 14 PSI per Milkit instructions. I filled the syringe with sealant, turned the flow valve off, inserted the injection straw through the Milkit valve and opened the flow valve. Unfortunately, my thumb was not covering the plunger and the 14 PSI in the tire ejected the plunger and 2 ounces of sealant from the barrel rather forcefully. After cleaning up, attempt 2 worked perfectly.
Thank you for your feedback.