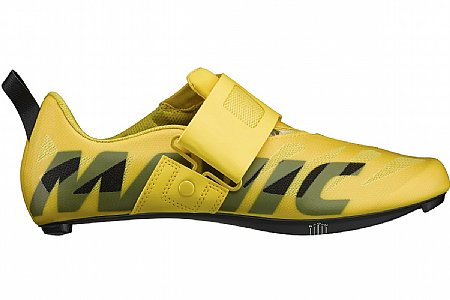 1 of 1 customers found this review helpful.
Best shoe for fast entry and transition
Amazingly easy to get into and out of while transitioning to the bike or from
The bike. Comfortable with socks or without, nice stiff upper but not uncomfortable at all. Durable and well made, a bit flashy but its all good when your crushing it! I use it on the TT bike and the road bike in the summer time when its hot out and training is stiff, keeps my feet cooler then my road shoes, Mavic also there!
Thank you for your feedback.