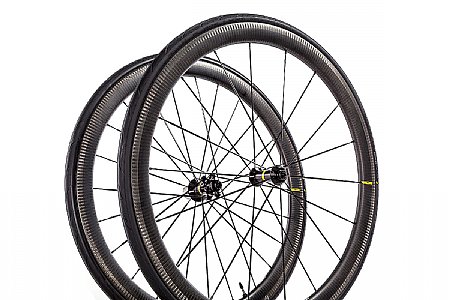 Competitive Racer
Los Angeles, CA
2 of 2 customers found this review helpful.
Work great
These wheels tick all the boxes in terms of low weight, good aero, good braking and relatively reasonable cost. I've used them in several crits plus a few longer events. Braking is very good, maybe on a par with alu, but hard to say. On a long ride I descended one of the more challenging hills in Malibu (Deer Creek) and I had no problems with overheating or loss of modulation. I'm very happy with these wheels. Maybe the high-end Zipps or Enve's are better, but I'd be surprised if the difference would even be noticeable for most of us amateur riders.
Thank you for your feedback.