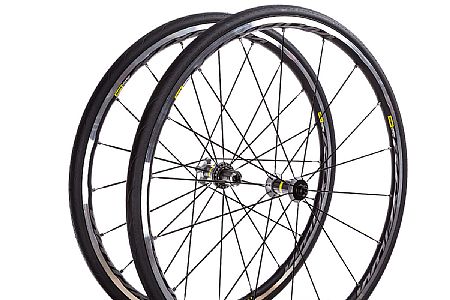 Daily Commuter
Chicago, Il
0 of 1 customers found this review helpful.
Tubeless FTW!
I decided to go tubeless 2 years ago with Campy Zonda 2 way fit. They failed under warranty and Campy was unable to replace with a 2 way fit version so I picked these up as a replacement. They have been great so far and once the winter breaks I'll be putting 26 miles a day on them commuting. Plus these come with tires.
Thank you for your feedback.
Cheap spokes!!!
I bought a set of these to replace the set that came with my Scott CR1. In les than a year the spokes turned to rust! I returned them to my bike shop. They contacted Magic, who agreed to replace the spokes. My shop suggested I coat the new spokes with Verathane. Within a year the rust was back! My old set lasted 10 yrs with no rust. If you live anywhere but the desert dont buy!
Thank you for your feedback.