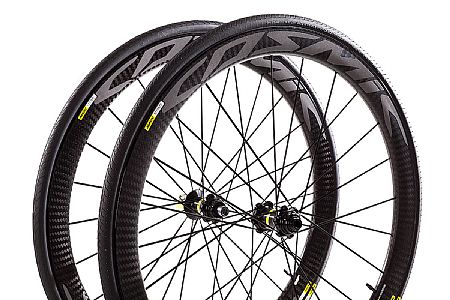 Competitive Racer
Harlingen, Texas
Very Fast and Durable
This is my 3 rd set of Mavics. My First set I placed on my 2015 TT Bike, 2 nd set of my Race Bike, and the 3 rd set on my comfort bike. What a Huge difference. They are very Fast and Durable. I have hit pot holes. Zero Damage. In crosswinds I cut through them like an Arrow in the Wind. If you make one up grade on your Road bikes. The Rims. That makes a huge difference. Love my Mavics. Great Product. With a Great Reputation.
Thank you for your feedback.
Competitive Racer
Harlingen, Texas
Cycling Enthusiast
Santa Clara, CA
3 of 9 customers found this review helpful.
Didn't feel exceptionally fast compared to the DT wheels I got with my Canyon Ultimate, but I only got in 2 weeks with them.
My disc brake bike is mostly for hills, but occasionally I want a bit of speed on the flat rides and that is why I purchased these wheels.
Thank you for your feedback.