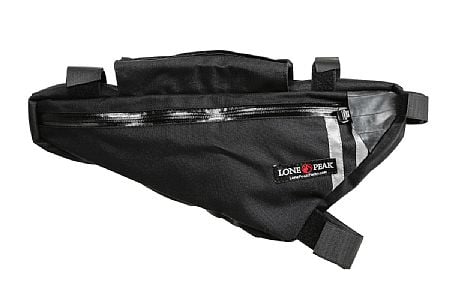 Cycling Enthusiast
Northern Jersey
1 of 1 customers found this review helpful.
Lowers center of gravity and gets tools and tubes off my back.
Before I bought this frame pack, I carried my multitool, spare fat bike tube, patch kit and tire pump in and on my camelbak. The stuff strapped to the camelbak got dirty, was a pain to get to and weighed me down. Now it's kept clean, lowers my center of gravity, is easy to get to AND it's off my back! Glad I bought it!
Thank you for your feedback.