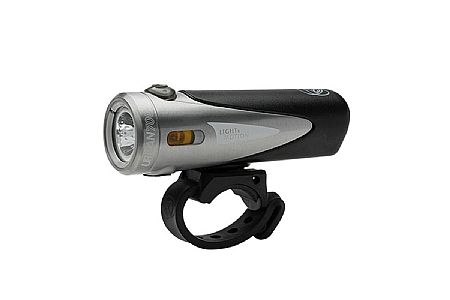 Cycling Enthusiast
New York, NY
Excellent commuter bike light for city commutes
This is an excellent headlight for early morning or nighttime city commuting. Super easy to install and put on or take off the bike. Excellent beam and the different light modes are easy to switch between. Highly recommended.
Thank you for your feedback.
1 of 1 customers found this review helpful.
Nice light, but Race Mode is not a plus
This light is compact and relatively light weight. I already had another light, but I got this one when it was on special because of the pulsing light mode for daylight use. Part of my commute is on a busy road and I wanted the added safety. It does take several hours to charge, but that's typical for this kind of light.
What I've found frustrating is that it's too easy to accidentally activate the so-called race mode where successive clicks of the power button alternate only between high and medium brightness settings. The first time this happened I could not figure out what had gone wrong, and why I couldn't get to the pulse mode. I gave up after several minutes of frustration and started my ride. When I finally looked up the instructions online, it explained what was happening, but even knowing that it is still too easy to switch modes accidentally. 1 second button press to turn onoff can easily slip to 2 seconds which switches between race and standard mode.
Thank you for your feedback.