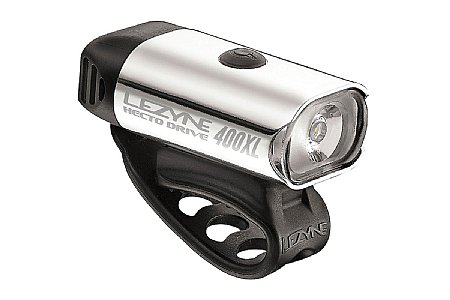 Cycling Enthusiast
Southern Utah
Strap too short but works on fork
Upon unwrapping the package I knew the strap was way too short for my bars - no room there anyway with a bell and a Garmin. So I tried it on one leg of the fork. My fork is smaller at the bottom so the strap wrapped well around it there. Then I pulled it up the fork, expanding the rubber strap, until it was secure. But then it pointed too high on the road. Fortunately the light pivots on its mount so I was able to point it lower. Now it works well, has never changed position. I have removed it to recharge it several times. All's well that ends well.
Thank you for your feedback.
1 of 1 customers found this review helpful.
Solid, versatile commuter light.
This is a great little commuter light, I'd even say I wouldn't hesitate to use as a backup light for mountain bike night-riding. Battery life has been awesome so far, exceeding manufacturer stated run times. It's nice to not need a charging cable, just plug this into a USB. I use it almost daily to ride to work and back. My only major complaint is that the rubber strap is maxed out on my normal-radius road handlebars and I fear it will wear out fairly quickly, the strap is replaceable but definitely an OEM part needed.
battery life
mode versatility
daylight flash mode
size
- short-ish strap
- strap life (concern, not demonstrated)
- mode-cycling (so many modes can make it annoying to cycle through if you miss one!)
Thank you for your feedback.