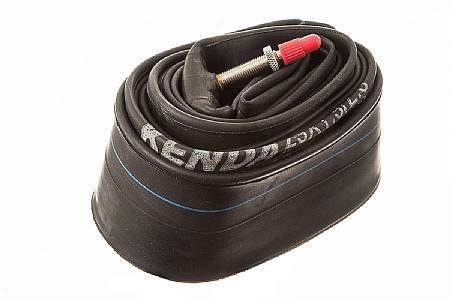 Competitive Racer
Arden, NC
Appear to be a quality product
Have not had to install them yet as I have not flatted in a while (knock on wood!). These tubes do look and feel to be a quality product with a quality valve. And they are about 40 grams lighter than my stock Bontragers. But unlike other super light 26er tubes I used in years past, these do not appear to be stupid-light.
Thank you for your feedback.
Competitive Racer
Arden, NC
Make sure you don't need a longer valve stem
follow-up to my earlier review. Just discovered that the 32mm valve stem on these tubes are too short for my new Top Fuel and my Stumpy. I have only one bike now which can use these. The others need at least a 36mm valve stem length. Bummed.
Thank you for your feedback.
Cycling Enthusiast
San Francisco, CA
5 of 5 customers found this review helpful.
Nice Lightweight 29er Tubes
These are really nice lightweight 29er tubes, and are reasonably priced. This is the best option if, like me, you don't want to go tubeless. The only 29er tube that's lighter is the Schwalbe ultralight, but those are impossible to find.
Thank you for your feedback.