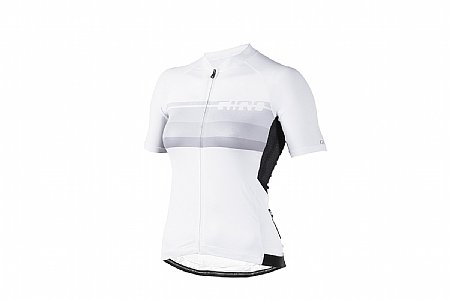 Cycling Enthusiast
Brooklyn, NY
0 of 1 customers found this review helpful.
Comfortable, natural, easy fit, sleek & intriguing look
I've used for several 1-2 hour long rides in warm or hot weather and felt comfortable in this soft, form-fitting jersey. I like that it has a full-length zipper and the structure of the shoulders prevents any binding at all in the cycling position. The inky print is dreamy and mysterious and suggests the sky overhead when post-storm clouds are rapidly parting to reveal stars. The only negative is that on first washing (done by hand in cold water), the jersey lost lots of color - not that the jersey looked lighter afterward, but the water got dark almost instantly. The second washing was a little better, but I recommend BRIEF washings to minimize color loss.
Thank you for your feedback.
2 of 2 customers found this review helpful.
Love
Love the Galaxy jersey. I am 5'8 36a and have a hard time getting race fit jerseys to fit me due to torso length. The medium fits like a glove. Pocket space is great. Feeling of material is awesome. Works well for long warm rides and the galaxy print is just as amazing in person as it looks on line.
Thank you for your feedback.