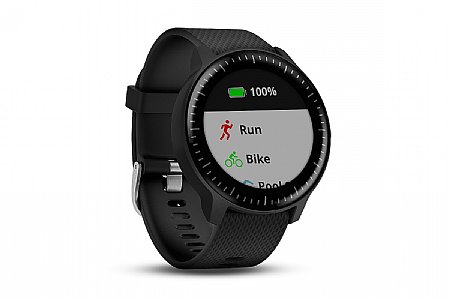 2 years in to this watch..
You need to have a little bit of wonk in
you to appreciate and access all the features. If you have limited dollars and a wide range of activities you want to measure this is definitely the watch. When this finally dies I will upgrade to the music version but until then I will keep this running at the gym, on bike rides, and just everyday activities
Thank you for your feedback.
Cycling Enthusiast
Portland, Oregon
Not worth the money
This watch does not track open water swims or triathlons. The music component is very difficult to load. It does not sync to my wireless headphones if my phone is near and then when it does has a failure every time. It tracks runs, swims and bike rides but if you are doing more not good. Alos the stop watch is switched on and won't switch off and drains the battery quickly.
BikeTiresDirect.com Comments
Hi there, sounds like this may be a faulty or malfunctioning product. Garmin has a great customer service/warranty department and stand behind all of their products. We highly recommend contacting them directly to see if they can help resolve this issue.
Thank you for your feedback.