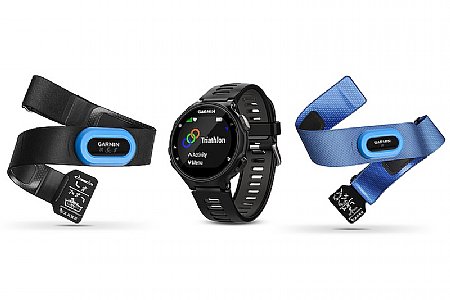 Competitive Racer
Dallas, TX
4 of 4 customers found this review helpful.
This is a great watch!
I had the 910 and it wasn't always working properly. Instead of getting a refurbished one from Garmin, I decided to upgrade to the 735. It does everything that the 910 did, but way better. I've started using it as a everyday watch in addition to about 1.5-4 hours of workouts each day. Battery life is great, I still only charge it a few times a week while I'm showering. I really like the fact that it self calibrates the footpod. The swimming heart rate monitor is pretty awesome too.
Thank you for your feedback.
3 of 3 customers found this review helpful.
Most complete package out there
Was away of Garmin, after a while using Suunto (Ambit3 Sport). Indeed the robustness of Suunto hardware stands out when you compare to the lightweight nature of these latest Garmin.
However I must acknowledge that its GPS reception got much quicker than previous Garmin models and now is on par to Suunto. Software in general is a plus for Garmin - I hate to admit, but they are the standard, so there are more apps that are compatible to it. Still expensive and I would prefer an option without the integrated HR reader, but even that may help sometimes, when travelling and when you forgot the strap... Overall I call it the best tri watch nowadays (March 2017)
Thank you for your feedback.