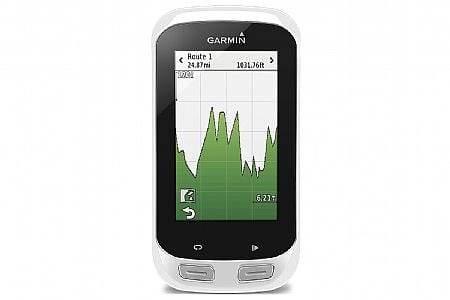 Cycling Enthusiast
Scottsdale, Arizona
Doesn't do most of what it advertises
I recently updated my and my husband's Garmin Edge Touring Plus computers (they no longer held a charge but otherwise worked seamlessly). I thought I would Go big or go home so I bought these babies. And spent what seems like the better part of the next 3 months on the phone with Garmin, which is no easy task considering they are so busy they have to schedule a call back (what does that tell you?). The bluetooth works only after I remove my Apple watch and Fitbit and then reinstall them. But about two hours later, no bluetooth again. The wifi never connected. Two features I paid for but never got to use. But the real bug has been the grade and elevation. It says I'm going uphill when I'm going downhill, or downhill when I'm on the flats, etc. Never corresponds. Consequently my ride summary begins and ends at completely different elevations. This is unacceptable. Garmin says they will submit a ticket to their engineers and hopefully have a software update soon that addresses this. I've given up waiting, I'm sending them back.
Thank you for your feedback.
Cycling Enthusiast
Placentia, CA
5 of 5 customers found this review helpful.
Great for touring
I bought this to replace a Garmin 800 and I am not disappointed. I like to tour and my wife is very concerned about me riding and having an accident. It has s feature called Live track that works through a smartphone so she can track my ride in close to real time. She stated that these two features are worth every penny I paid. If you like to track your rides it will also automatically record your rides into Garmin Connect so you don't have to manually sync. ( works through the smartphone.). It was relatively easy to set up although you have to download Garmin Connect to your smartphone. Since I don't race I didn't need all the features in the other 1000.
When you press the startpause button at the end of a ride it asks if you want to end the ride. When you press the end ride it then asks if you want to save the ride. When you press save ride it then brings up a summary page you can scroll through. It also zero's out the ride page for the next ride. You don't have to hold down the lap button to save the old ride and zero out the page.
Thank you for your feedback.