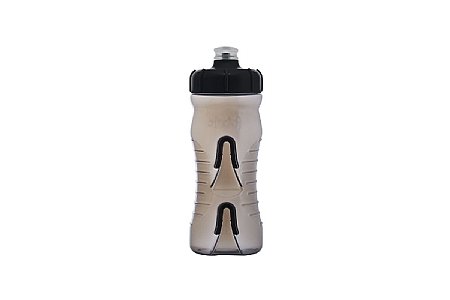 Cycling Enthusiast
La Mirada CA
1 of 1 customers found this review helpful.
Neat design.
Preserves the lines of the bike while shaving a few grams. Takes some attention to put the bottle back on securely though. Not quite like a conventional bottle cage but I'm getting better at it. I favor the opening of the Camelback Podium but this isn't far off - Better than most. I have these on all of my bikes now and very satisfied. Just bought the tool kettle as well. Very cool.
Thank you for your feedback.
Cycling Enthusiast
Layton,Utah
I really like the cage less look on my bike
The bottle is sung to pull out you have to get use to it. It s aliittle different way of doing it ,I really like it my bike looks way cool. without the cages bulk frame is nice straight clean look.
Thank you for your feedback.
Cycling Enthusiast
kensington md
useless
as time goes by the mount seems to wear off & bottle won't stay on the mount securely & comes off even on small bumps on the road . also a bothersome when putting the bottle back on the mount . fyi ... the elite fly water bottle & tune bottle cage still a lighter setup than the fabric .
Thank you for your feedback.
Really cool system, pretty average bottle
I use this as the second bottle on my commuter bike. Great for the days I need it, and totally unobtrusive on the bike when I don't. The connection is solid and easy to remove replace, I really dig the system. The bottle however, is not perfect. The hardware cutouts can make the bottle difficult to squeeze, plus the valve is mediocre. But decent build quality overall, and I will definitely continue to use it.
Thank you for your feedback.
Decent bottle
The bottle is the perfect size and shape. However it suffers from being too stiff. It requires focused strength to squeeze the bottle, making it a little difficult to squeeze/drink while riding. The bottle would be perfect if the plastic was made more pliable.
Thank you for your feedback.