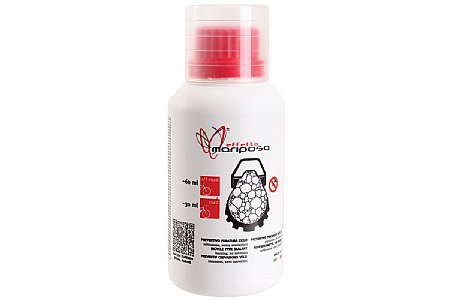 Cycling Enthusiast
San Jose Ca
Competitive Racer
Seattle, WA
May be OK, too early to tell
Tried to repair a leaking tubular cyclocross tire but apparently the hole was too big and it didn't work. I've also put this stuff in two other tires as a preventive measure but I haven't used these tires much so it's too early to tell.
Thank you for your feedback.
Cycling Enthusiast
Houston, Texas
It's ok but I don't think it seals large holes in tubeless tires as well as Stans, so I use Caffelatex in tubes only.
I don't dislike it, I just like Stan's sealant more in tubeless clinchers. I think Caffelatex works well in tubes in a traditional tubeless clincher set up.
Thank you for your feedback.
Cycling Enthusiast
Seattle, WA