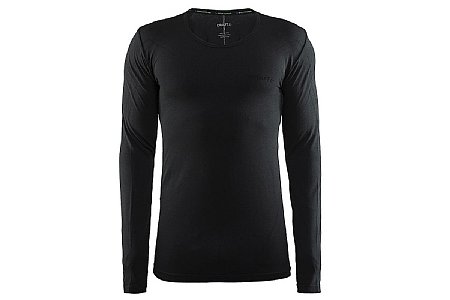 Cycling Enthusiast
Wisconsin
Nice Baselayer with Very Long Sleeves
After reading the previous review I ordered a size larger than I might have otherwise. It fits pretty good except the sleeves are very long - three to four inches longer than needed. I don't have long arms but these sleeves are long enough for an over seven-foot guy I'm sure. Why they would do this I have No idea. My suggestion is not to order a size larger, but I'm not sure that would fix the sleeve-length problem.
Thank you for your feedback.
Nice Lightweight Baselayer with Very Long Sleeves
After reading a previous review. I ordered a size larger than I might have otherwise. It fits comfortably and keeps me fairly warm. However,the sleeves are at least three inches too long, which is not a deal-breaker but it's annoying. My advice is not to order a larger size. but the sleeves will probably still be too long.
Thank you for your feedback.
Cycling Enthusiast
Southeast Tennessee
4 of 4 customers found this review helpful.
Two things misleading about the product discription
One the fit is very tight. The description mentions semi-form fitting. Folks, this is a very tight-fitting shirt. I originally ordered a medium which was too tight even as a baselayer so I gave it to my petite-sized wife. She loves it. I re-ordered (yes it's a great product) size large so I could get the semi-form fit. Extra large would have been okay, as well
Two the photo shows a crew neck but I was shipped a 14 zip mock neck. Don't get me wrong, I prefer the 14 zip over the crew but the photo does not match the delivered product.
This is a great shirt. A very light baselayer for cold temps but probably not enough in sub-freezing temps as a base layer. And it works great as a stand-alone outer shirt in cool temps.
Thank you for your feedback.
Cycling Enthusiast
Bradenton,FL