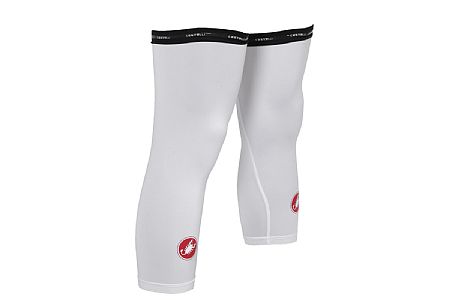 My go to knee warmers for 45 to 60 degrees.
I love these knee warmers bought a pair for my wife too. They are so light, comfortable, and effective when the temperature is above 45. Another good quality is that they never slide down the double grippers are amazing.
Thank you for your feedback.
Competitive Racer
Washington, DC
Cycling Enthusiast
Brenham, TX
Use for cool days alone or on cold days below bib tights
I bought these because my Giordana G-Force bib tights were not quite warm enough in 40ish to upper 30 degree weather. They fit snug under the tights, don't roll-solved the problem. Also wear them alone under bib shorts on days in the upper 40's to mid-50's when I don't want to wear leg warmers. Like that they have multiple uses. Comfortable, light. I am 5' 9, 170, bought size medium
Thank you for your feedback.
Cycling Enthusiast
kalispell, montana
cancer protection
the knee sleeves are very wicking, lightweight and way better than sunscreen. i ordered the size medium. the gripper elastic at the top is a bit tight for my 19 thighs but definitely not unbearable. i wear them under my shorts and they have no problem with slippage. the length is perfect. i use these on rides that i wear my compression knee socks and the combo makes a perfect cover for sun protection. i like the white color for extra coolness as compared to the black, but the white ones show the dirt etc. they clean up just fine though.
Thank you for your feedback.