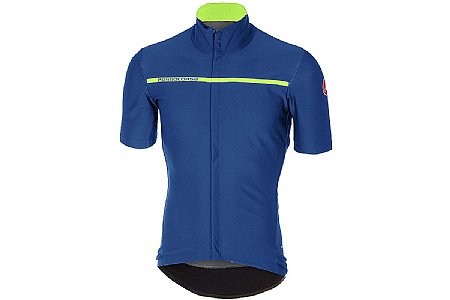 Cycling Enthusiast
Orange County, CA
Worth every penny.
I've been hesitant to buy this jersey due to cost but with a big ultra ride coming up this year every piece of kit is critical. There is a reason the Gabba is the standard for tough weather conditions. This jersey has been great for my winter training rides. The Gabba, a merino base layer, along with arm warmers has been fantastic for cold mornings with drizzle. Once the day warms a little the arm warmers come off and I'm good to go. Great jersey!
Thank you for your feedback.
Cycling Enthusiast
Southern California
Reputation is well deserved!!!
I just never could justify the price of a Gabba jersey but with an ultra race in my future, kit choices are getting critical. I pulled the trigger on the Gabba 3 during a BTD sale and got to ride with it the other day. Amazing. SoCal winter morning (high 40's to mid 50's by the end of the ride). Merino short sleeve base layer, the Gabba jersey, and Castelli arm warmers. The warmers came off after few miles when I started climbing. Fantastic jersey and handled the changing exertion level really well with the zipper. Never felt overheated and never was cold. Amazing piece of kit.
Thank you for your feedback.