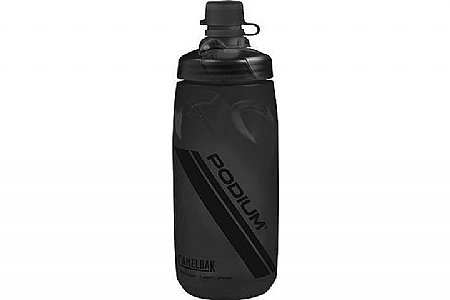 Great dirt proof bottle, love the Camelbak design and valuenosel
Over the past five years I have phased out all of my crappy old water bottles. I hated having caps leak and trying to match bottles and caps before every ride. So I have switched all my bottles to Camelbak...I have about 12 bottles and switch them out with different caps and colors to make it easy for getting ready for ride. They never leak, direct water or my energy drink into my mouth consistently without and issue. I like the stop switch for shaking up my drink powders (like scratch labs), it makes it easy to rehydrate during a long ride if you are stopped for water and need to make a mix. I got the Podium Dirt Series bottle for my Salsa Warbird third bottle mount, which is on the outside tube (behind the front wheel)...regular bottles got so dirty, I didn't want to drink from the bottle there...the dirt cap on this bottle is a perfect solution.
Thank you for your feedback.