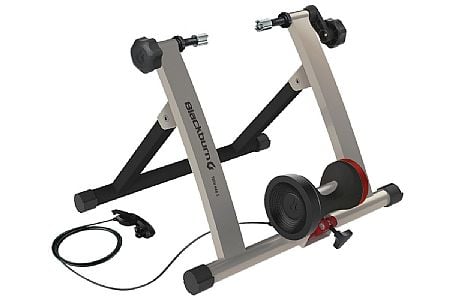 Cycling Enthusiast
Massachusetts
2 of 2 customers found this review helpful.
Good for the price-so far
The trainer is solid and structurally well-made for its price it rests solidly on the ground. After six hours (about ten sessions), I noticed increasing noise to an already noisy operation. I will adjust the settings and tire pressure. The cable that adjusts resistance is extremely stiff and the jump from one to two is extreme. But I will give it some time before I judge whether this is a great or merely good buy.
Thank you for your feedback.