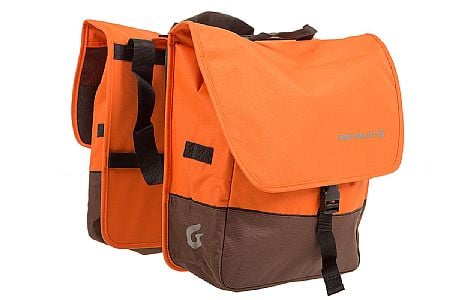 Cycling Enthusiast
Nashvill
4 of 4 customers found this review helpful.
Good work commute panniers
I use these panniers for hauling my work stuff, laptop, lunch, change of clothes, etc to and from work. Initially, I was disappointed that they would not stay put - the Velcro straps are not adequate for securing the panniers to the rack if anything is loaded into them. They kept sliding forward (so that my heels would bang into them on each pedal stroke) and pulling lopsided on the rack if the weight was not perfectly distributed. I mean, they really flopped all over the place and it was going to be a problem. I seriously considered returning them. However, I solved that issue with the clever placement of two bungee straps. Now, it is stable and stays positioned as far back as possible so as not to cause my heels to hit them. I even carried a dozen fresh eggs home with all the aforementioned gear. This ended up being a good deal.
Thank you for your feedback.