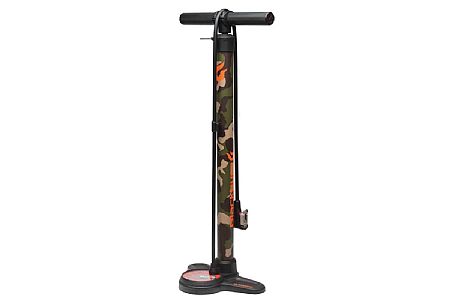 Cycling Enthusiast
Park City, UT
Awesome MTB Pump!
This pump is perfect for your tubeless MTB tires! The gauge is accurate and easy to read, and the pump works like a charm! If you over-inflate your tire, you can easily reduce the pressure with just the touch of a button. Love it!
Thank you for your feedback.
Cycling Enthusiast
Oroville, CA
1 of 1 customers found this review helpful.
Go Big!
So, I have been mountain biking for 20 years and finally bought a pump right for the job. What was I waiting for? The Chamber HV has a higher volume barrel so you can fill your tires faster. The gauge is calibrated for lower pressures since you are not likely filling your mountain tires to high pressure and accuracy at lower psi is pretty important. Pump head is good for either valve type and there is a convenient bottle opener at the top of the pump for a job well done (comes in handy around the shop!).
Thank you for your feedback.