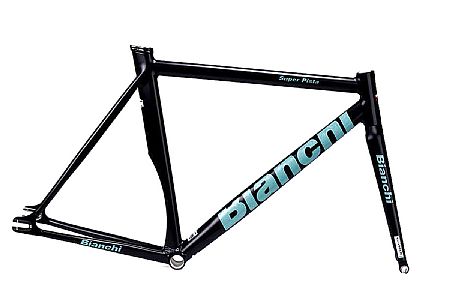 1 of 1 customers found this review helpful.
A very nice frame.
My review is based on just having received it and not on a build. Looking over the frame, mine is flat blackCeleste, the paint appears flawless. The welds are smooth but noticable on seat tube at wheel cut-out section but well done. The fork is carbon with an aluminum steerer. It's seems pretty high quality. If there's anything that detracts from the frame it is that it is made in Taiwan. An aluminum frame of this quality and price range is typically made in Taiwan but that might dissuade some from purchasing it as it is a Bianchi and some might expect it to be made in Italy.
All in all, I really have no complaints and found no flaws. It was as good and maybe a little better than I was expecting.
Thank you for your feedback.