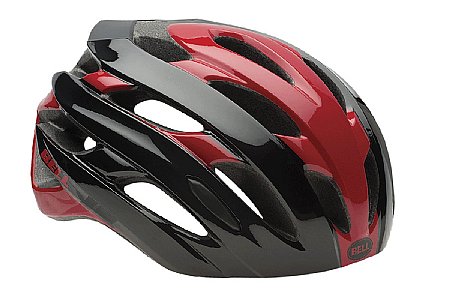 Competitive Racer
Portland, OR
1 of 1 customers found this review helpful.
Practically indistinguishable in both comfort and performance from its 10x more expensive siblings
I was careless enough, ONE TIME, to leave my nice (and expensive) Giro Synthe casually clipped to my handlebars while running a quick errand in downtown Portland (I would usually either lock both straps through my U-lock, or take it in with me, but was in a hurry and didn't bother). I came back out 15 minutes later, to find that my nice Giro helmet had been stolen (
Bought this helmet later that same day on sale for about $XX, and have been absolutely astonished at how little difference I notice between it and my previous nearly $XX one. This one may be a few grams heavier (I race cat 4, and still don't notice enough to care), and it looks and ventilates just as well. Plus, I actually like the adjustment system a bit more on the Bell than the Giro (bigger, easier to use wheel). The safety factor is the exact same, and the fit and finish are just as flawless. Needless to say, I'm extremely happy and won't be wasting money on an expensive helmet ever again.
Thank you for your feedback.
Cycling Enthusiast
Fargo, ND
Best name in Safety
Bell Helmets are the best in personal safety. Order the correct size to ensure a proper fit and you will be set for miles of safe biking. Bell offers a variety of colors to meet any need. I always stick with white to offer the cooler option for long days on the road when touring.
Thank you for your feedback.