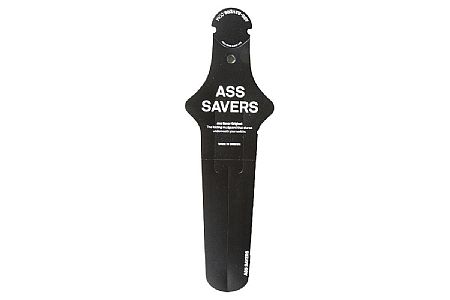 Cycling Enthusiast
MIAMI FL
2 of 2 customers found this review helpful.
No more muddy back.
This thing works great!!! It keeps the spray and mud from your rear tire off of your butt and back. It's super light and is easy to install. I put it on when the streets are wet or I know it's going to rain.
Thank you for your feedback.
Cycling Enthusiast
Upstate N.Y. , a little north of Utica
Cycling Enthusiast
Portlandia
Simple solution
Unlike some other riders, I love the Ass Saver! It's lightweight, easy to put on, easy to carry. And cheap. It does a decent job of keeping your rear dry, and saves you the hassle of putting on full fenders. Your riding mates might get sprayed if they ride too close, but they'll figure it out.
Thank you for your feedback.