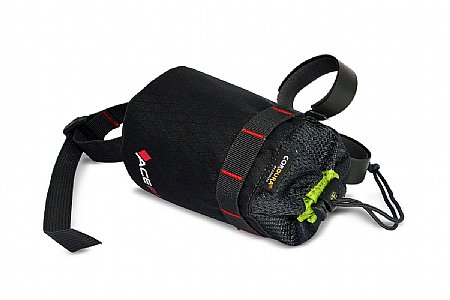 Cycling Enthusiast
Bethesda, MD
ConvenientFlexible Alternative to Conventional Waterbottle Cages
Very sturdy and flexible attachment to handlebar and stem. This was the best solution to a 24 kids bike that lacks either braze-ons or the geometry to fit conventional waterbottle cages. And also puts waterbottle at close reach.
Holds every thing from a bicycle water bottle, to a 12-oz. drink can, to all but the largest sized 7-11 Slurpee!!
My son has also managed to lash his fishing pole to the daisy chain around the outside.
Thank you for your feedback.