Bicycle Wheels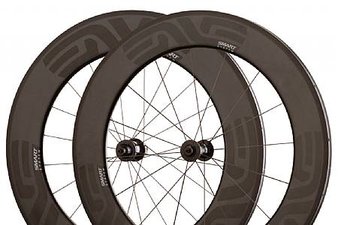 As the main point of contact linking your bike and the ground,
wheels
are a critical piece of equipment in determining the performance of your bike. For an aspiring racer, no piece of equipment will do more to improve your performance more than a set of high quality race wheels. For the recreational cyclist, a wheel upgrade means a smoother, more efficient ride with improved control and a more enjoyable experience.
Bike wheels are divided into three categories: Tubular, Clincher and Tubeless. Tubular wheels are the traditional choice of racers.Tires with tubes sewn into them are glued onto tubular rims using rim cement or gluing tape. While gluing tires is a bit of a project, tubular wheels deliver a higher quality ride than that of clinchers. Clincher wheels have the more familiar "hooked" rim, on which a tire is mounted with a separate tube inside. In recent years, clincher tire makers have dramatically closed the gap between tubulars. Traditionalists may naysay, but clincher wheels are convenient and fast.
At BikeTiresDirect.com, we offer a variety of wheels to meet the needs of all cyclists. Brands such as Reynolds, Mavic, Fulcrum and Easton are all available. Each of these manufacturers offers a range of wheels suitable for all levels of cyclists.
In the past several years, bicycle wheels have gone through dramatic transformations. High-end wheels are almost always made of carbon fiber, with deep rims to improve aerodynamics. The Easton EA 90SL, Fulcrum 2012 Racing Speed Tubular Wheelset, and the Zipp 404are all examples of deep dish carbon tubular wheelsets. They are tried and true wheels ridden by the pros.
The Hed Ardennes and Ksyrium Elite are examples of aluminum rimmed racing wheels. Available as clinchers or tubulars, these are the type of wheels commonly seen underneath amateur racers. They are light, durable and convenient.
A third wheel system is referred to as
Tubeless
. These wheels allow the use of tires without tubes. Typically this setup is run with
sealant inside
, quickly sealing the small cuts and nicks that leave those with tubes on the side of the road changing flats. While used in the mountain bike world for years, tubeless wheels are becoming more accepted in the road world.
You don't have to drop a grand to get a reliable set of wheels. Fulcrum Racing 5 Evolution Clincher Wheelset, Ksyrium Equipe Clincher, Easton EA 50 are more budget minded wheelsets. Everyone needs a reliable pair of everyday wheels and these fit the bill nicely. Many of these wheels utilize the same technology as their lighter, spendier counterparts. A good set of wheels doesn't have to set you back a mortgage payment.
One more wheel of note is
We have a staff of experienced cyclists here at BikeTiresDirect.com, contact us at sales@biketiresdirect.com or 1-800-682-0570 with any questions regarding wheels or any other component choices.
Our Most Popular Articles
26 inch Cruiser Tires
About Us
Bicycle Lights
Bicycle Parts
Bicycle Pedals
Bicycle Wheels
Bike Seat Posts
Capo - Jersey Women
Chain Compatibility
Common Tire Sizes
Follow Us On Twitter!
Mountain Bike Road Tires
Older Tire Sizes
Pearl Izumi - Socks
Privacy and Security
Racing Bicycle Wheels
Racing/Performance Tires
Returns/Exchange Policy
Road Bike Fenders
Road Bike Handlebars
Road Bike Stems
ShimanoShoeChart
Shipping
Sidi Cycling Shoes
Silca Pump Rebuild
Tire Size Chart
Tire Tips
Tire Width
Tube Types 1
VIP Club Details